W
e are specialists in the education industry.
Swiss School Consulting is a private
c
onsulting firm founded by Serge Gay.
We have extensive expertise in the
d
evelopment and management of Swiss
p
rivate schools, as well as a growing
p
resence in the international education
Swiss School Consulting will provide you
w
ith the benefit from an extensive network
of partners made up of Swiss and
i
nternational experts.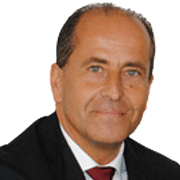 Mr. Gay has spent thirty years in the Education Industry where he built his knowledge and established his credibility from school headmaster until Vice-President and Board member of the Lemania Swiss Group of Schools.
Mr. Gay has been one of the drivers in the development and expansion of the Lemania Group. He has played an important role in leading the strategy setting of the group and implemented both the International Baccalaureate program as well as the boarding concept in some of the schools. In addition to consolidating a strong presence and reputation in Switzerland, he has developed the Lemania brand awareness abroad.
Under the new structure of Swiss School Consulting, Mr. Gay has already enabled several project start-ups in various academic and vocational domains both in Switzerland and abroad. Mr. Gay holds a diploma in Education and in addition a degree in Physical Education from University of Lausanne.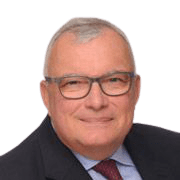 Michel BAUM
Managing Partner - the Paris Office of Swiss School Consulting
Mr. Baum has extensive operational and top-level management experience in several industries throughout Europe and USA.
He started his career with Arthur Andersen ad held various positions in the advertising industry. In 1995 he joined the world leader in environmental services where he sourced his current high-end expertise in Public-Private Partnerships while leading the private investor stake in the Berlin waterworks for Veolia Environnement. From 2008 to 20014, he held various positions in finance, project management, business development/government relations for Benelux, Germany and Poland, was Senior Executive Vice President for seaport operations and served as Chief Executive Officer in inland waterway logistics During this period, Mr. Baum led the effort in several acquisitions, developed fast-growing businesses in the Balkans, and, concurrently, was member of various Advisory boards such as EMO Bulk Terminal in Rotterdam, the largest seaport operation in bulk products in Europe.
From 2014 to the present, Mr. Baum has founded Riverstream Consult a consulting company providing strategic advisory services in Logistics and Public Private Partnerships. He is former member of the Board of Union-ALFM, the French school's abroad alumni organization. In the wake of this honorary function he follows the development of the scope of endeavor of the French education worldwide. Seen as a close Public-Private Partnership with the French governmental authorities he is focusing his specific and global expertise to this growing market with a special focus on Africa. He develops smart educational and digitalized solutions with innovative Edtech companies.
He acts as Managing Partner of the Paris Office of Swiss School Consulting.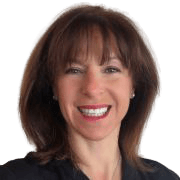 Daniela RE
Senior Advisor
Mrs. Re has extensive operational and financial experience in several industries, including Education.
During 17 years, Mrs. Re has covered several senior finance positions at Digital Equipment Corporation/Compaq up until being CFO for Compaq Italy in 2000. She also worked at SITA, ORACLE and ALCOA as Finance, IT and purchasing director for EMEA and Global Business Units.
From 2008 until 2011 Mrs. Re was Senior Vice President and Group CFO at Laureate Education responsible for the Hospitality, Art & Design global business unit. During that time she has been instrumental to the growth of the operations, building and strengthening the organization and leading several strategic acquisitions.
In 2013 while General Manager of the Verbier International School, she has been the main driver in the acquisition of the school by the Lemania Group in 2014.
Mrs. Re is now a Partner at Swiss School Consulting dedicated to entrepreneurial and financial advisory activities and part-time lecturer for Financial Management to the Master Students of the Vatel School in Valais.
She holds a Finance and Economic degree from Universita' Cattolica del Sacro Cuore in Milano and a Master of Business Administration from European University, Geneva.